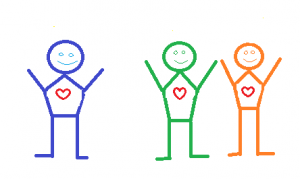 How we aspire to act:
Being trust-worthy:
We act with honesty, integrity and transparency;
We are self-questioning, humble and yet courageous;
We listen and are open to change;
We practice what we preach.
Freedom and responsibility:
We act as we feel is right in any given situation;
We take total responsibility for ourselves and our decisions. We support the freedom and responsibilities of others;
We share information freely with those who accept the responsibility that comes with it.
Quality and Simplicity:
We aim to achieve high quality in our work while managing cost, time and energy;
We remain focused on our mission and strategic plan;
We regularly re-evaluate the relevance and effectiveness of our work;
We look for appropriate simplicity.
Balance:
We seek a balanced approach to everything we do (eg. short-term and long-term, leading and facilitating, flexibility and stability).
The beliefs that guide us:
Interdependence:
We see a world that is interconnected and interdependent;
We respect life in all its forms;
The natural resources of the earth and the cultural resources of humanity are to be sustainably and equitably stewarded for the benefit of all, both now and in the future.
Equality:
We believe that everyone should have an opportunity to develop their full physical, mental and spiritual potential;
Equality is not sameness. We celebrate and cherish differences.
Partnership:
We are stronger when we work with others who bring different perspectives. Thus we look for win-win opportunities with others, based on mutual trust;
We aim to hear, value and integrate all voices in mutual support.